The Quire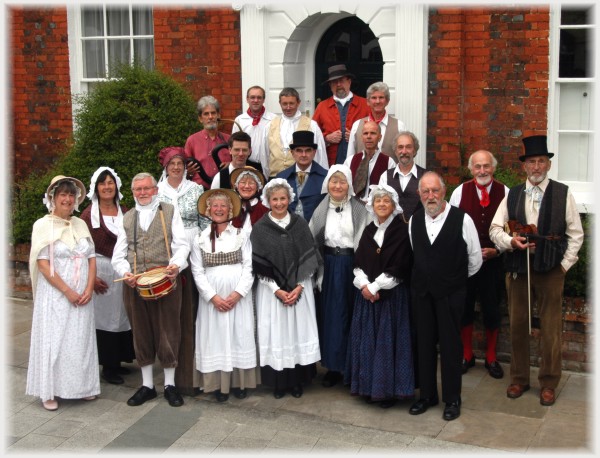 The Chiltern West Gallery Quire is a group of around twenty-five singers and instrumentalists, performing the distinctive psalms, hymns, anthems and carols that were sung in the west galleries of English country churches in the eighteenth and early nineteenth centuries.
The Quire started over 20 years ago in 1993 when some local singers were asked to perform in a Victorian Christmas weekend at the Chiltern Open Air Museum in Chalfont St Giles, Buckinghamshire.
A few phone calls later and over 20 people - singers and instrumentalists, agreed to get together and after a rapid learning curve, performed in period costume at the museum and also at Cecil Sharp House in London.
The Quire sings in the traditional 'four parts': Soprano, Alto, Tenor and Bass and is supported by various instruments including: Basoon, Oboe, Clarinet, Flute, Cello, Violin, Viola and a Serpent.
Our aim is to bring this largely forgotten music back to the towns and villages where it was once sung and loved. We hope to raise interest in the social context of the music by the use of archive material, literature and dance and to create hugely enjoyable experiences for our audiences and members.